Built to bring the sounds in your head to life. Are you ready to make the record of your dreams? 
Inhesion Studios was designed by Wes Lachot, and featured in Mix Magazine's "Class of 2019". Take a look at our blog for a virtual tour and a deep dive into the studio design.
We believe in the warmth and richness of using best-in-class modern analog gear to capture live sounds in an acoustically detailed environment. The sound you'll hear from simply singing, strumming on a guitar, or hitting on a drum kit in our live room will inspire you to unlock your best performance. Hearing that performance played back through our SSL console and ATC monitors is like truly hearing your inner self for the first time. All of this is built in a laid back home environment in the woods of Lilburn, GA that facilitates "the art of the hang".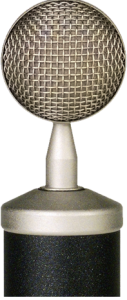 Our analog gear is smartly integrated with our digital recording system, taking full advantage of the efficiency of the latest DAW centered workflows. Our analog console is digitally recallable and our outboard gear is tied in via a digitally controlled patch bay. We see the computer as a powerful creative tool, whether for editing, arranging, and mixing performances to their best version, or creating entire new soundscapes with the many plugins in our collection.

RECORDING
Our live room is an impeccably designed acoustic space that was built to facilitate larger than life recordings of any instrument. We have a variety of carefully selected microphones and an analog recording chain to get the warm and detailed type of sound that makes the hair stand up on the back of your neck. Our approach creates a low stress environment so that you can relax and just focus on playing your best music.
MIXING
Whether recorded with us or at another facility, we will create a mix that presents your hard work in the best possible light. Our mixing philosophy centers on maintaining a strong sense of dynamics and taking the listener on an auditory journey through your songs. We can ensure that all of your most important instruments can be clearly heard, and that there will be plenty of ear candy for deep discovery on repeated listens. You are welcome to attend mix sessions in person, but we also have extensive experience in working remotely with mix clients in any location.
MASTERING
Our control room, designed by Wes Lachot, provides an extremely accurate listening environment that allows us to hear what's really going on in your mix. We can create a coherent final master that preserves the dynamics of the mix and translates well onto all types of listening systems and environments.
SONG AND VIDEO PRODUCTION
We can help you take your song from idea to commercial quality finished product. Whether you just need an experienced ear for feedback on your ideas, songwriting help, or additional instrumentation and arrangement to bring a song to the next level, we can help you get there. We pride ourselves on helping you bring your vision to life without turning your song into something that no longer represents you.
When you're ready to market your creation to the masses, we can create a professional quality in-studio live recording and video that can help you stand out from the crowd and provide a unique experience to your audience.
Situated in the woods of Lilburn, GA (just on the northeast side of Atlanta), the studio is designed to be an inspiring place to create while providing unbeatable sound. Take a quick look below and check out the full virtual tour on our blog for more in-depth detail.
Jeremy Grelle – Producer / Owner


Jeremy is a lifelong musician and technical wizard, and Inhesion Studios is his longtime dream brought to life. Built as an addition onto his house in the woods, he loves nothing more than being able jump out of bed, grab some coffee, and walk into the studio to spend his days (and plenty of late nights) dedicated to the process of making great records. Having spent time on both sides of the glass, he knows how it feels to be under pressure and trying to give your best performance to match the sound you have in your head. As past clients will attest, he prioritizes creating a laid back and stress free environment where everyone can actually enjoy themselves and just focus on making the music they love while he captures it in the highest quality possible. On the technical side of things, his deep knowledge of engineering and knack for problem solving helps keep everything in the studio running smoothly. Creatively, he excels at helping clients augment their songs with lush soundscapes and additional embellishments from small harmonic parts to full string arrangements. His favorite part of the process is mixing, where his attention to detail and expertise in achieving the sound of classic recordings can add new dimension and life to your songs.
Jon Lorentz – producer / songwriter
Jon began his professional music prowl at a young age in Buffalo, NY with what began as an alternative rock covers project. His focus shifted quickly to original compositions after discovering an affectivity for songwriting. Picking up steam opening for national acts and headlining at colleges and establishments across the North East, he brought his writing talents to Los Angeles where he spent eight years performing, recording and touring the country with Marcus Very Ordinary, Daniel Ahearn, The Eagle Rock Gospel Singers and other various projects. After a brief return to NY composing music for Fisher-Price and working as the organist for the NHL's Buffalo Sabres, Lorentz and his family relocated to Atlanta. With original songs performed and recorded by dozens of artists, and music licensed in television and commercials, he continues to write and produce daily. He strives to help artists become their best songwriter, and achieve the finished product the way they imagine it. He is available for light guidance and production, or from the ground up as a writing partner and full production multi-instrumentalist.
Jennifer Hickey – Studio Manager


Jennifer handles the day-to-day studio operations, including all things booking and marketing. She also works as a session vocalist for clients and has provided back-up vocals on a number of tracks. Jennifer spent much of her childhood immersed in music; performing in choral groups, learning various instruments, and dreaming of one day becoming a rock star. Over time, she turned her attention to other endeavors, spending over a decade in software engineering and most recently working as a civil rights attorney and legal scholar. Jennifer is thrilled to return to the world of music in a professional capacity and is passionate about using her extensive technological, managerial, and customer service experience to help artists achieve their best possible sound.